I recently bought a Holga camera (promptly named Matilda) that is cheap and plastic and takes fabulous film photos. It takes a lot of experimentation and yeah, the photos are hit-and-miss, but I have so much fun it's totally worth it. Here are the salvageable good ones. :)



First photo! I was even nervous. :p



My friend Katie, who is unfortunately blurry because there are confusing switches. So excuse the photo before this and some after. :)



A friend of mine says she likes this for the contrast ... mm, I don't know.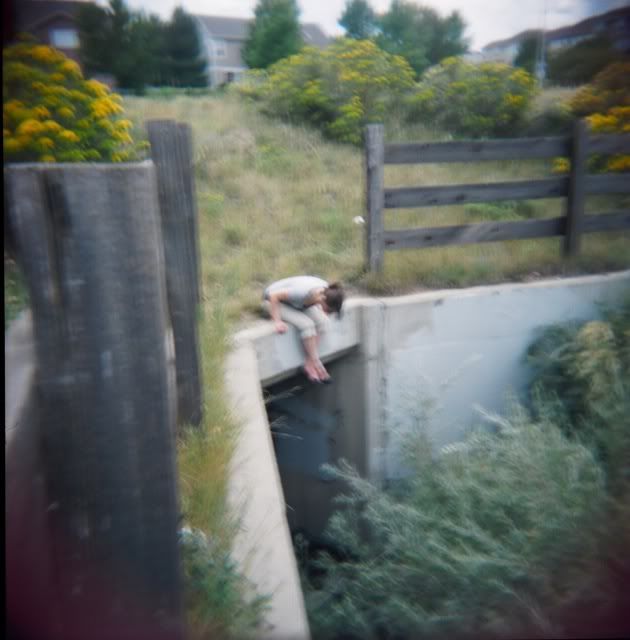 "I hope I don't fall in..."



Her name is Laura. :)



Denver airport, with blue colorflash (and a light leak).



Downtown Seattle.



Pike's. :)



Jessica, with light leaks. :)



Lauren: "So I'm falling ... ?"



My roommate and I. :)



Pumpkin patch and cannon!



I really want to like this, but the pole. x.x



Lauraaaa. :D



Foliage!



I adore how ghostlike the leaves are in this one.



Ducks, if you can see them. :)



I actually focused correctly. :p



Let me know what you think of them. :)

(x)