Most of you probably don't know or remember that I love to do pottery. I did it for three years in high school (quit senior year cos the teacher sucked) and I still love brushing on glaze and doing fun things with clay. :D So, when my friend Ember told me that Color Me Mine would waive the sitting fee if we wore pajamas, I was so in! We donned our awesome pants and went up to the hill for some pottery fun. :D



Bare bones. :)



Brad's pig and his glaze palette.



Almost finished! I laid on very thin tape (very cool) and brushed on glaze, then peeled the tape off. :)



Sitting in Pizza Hut, with our pj's on. xD



Almost finished product! Pink on the outside.



Green on the inside. :) Sorry for the crap lighting.



All fired up!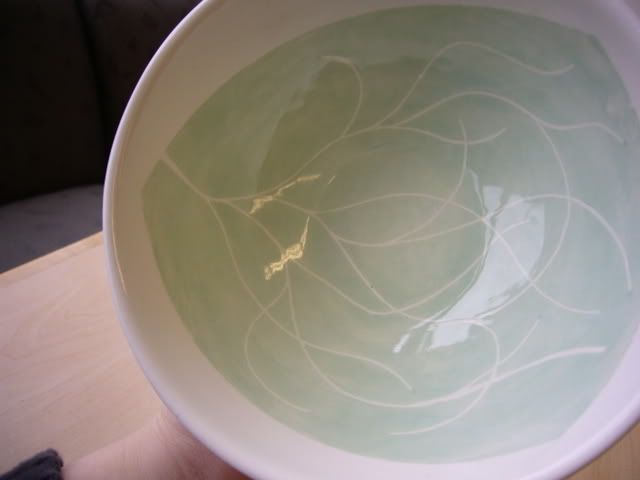 On this part, I painted the glaze on (large strips of masking tape made the straight lines near the edge of the bowl) and stratched off loopy vine-looking things with a tool.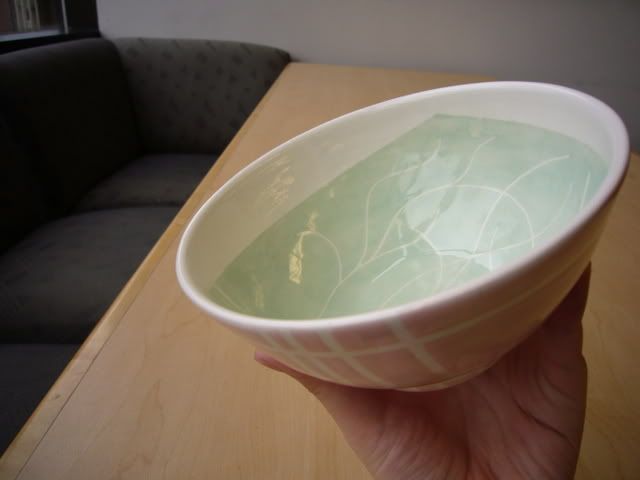 Turned out kinda nice, didn't it?



My favourite part. :D



My friend fell on it. It broke. I fixed it. :(



And now, I use it to eat cereal. ^_^



Fun fun. I love pottery. :)

I took some really sweet photos of tea yesterday at the library, so I sense another photo post soon! Maybe this week? We'll see. :D