Today's a very special day --
anythingbutgrey
moves up a number! This is a mix for Elyssa, who is wonderful and amazing and oh so many other things. It initially started off at about thirty songs but I managed to trim it down, haha. Enjoy, dear!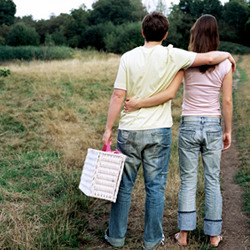 (banners by
movements
@
drinksfortwo
)
reading the sunday paper in bed
. a mix for the lovely elyssa. :)
01. norah jones, above ground
02. sara bareilles, love on the rocks
03. sia, breathe me
04. snow patrol, run
05. rachael yamagata, 1963
06. the raveonettes, aly, walk with me
07. sixpence none the richer, don't dream it's over
08. stars, my favourite book
09. vienna teng, shine
10. yeah yeah yeahs, phenomena
11. the beatles, two of us (naked) *
12. mae, ready and waiting to fall
13. lily allen, knock 'em out
14. kimya dawson, all i want is you
15. the kills, hitched
16. the hush sound, break the sky
17. maroon 5, sunday morning
* I am amused by this title

.zip
I am somehow keeping myself from flailing all over this entry! I'm saving for the video post -- I mean, what? Ahh!